Kraftin Kimmie decided to have a Krafty Bowl party, so for those of us who were not watching a serious bad football game, we could play along in our own Krafty Bowl, I coloured a couple images before heading to the movies with my daughter Olivia and her friend Griffyn, we went to see Frozen, the sing along version and the kids loved it and I enjoyed watching them have fun!
Today I finished colouring and putting my cards together, I managed to get three of the challenges done!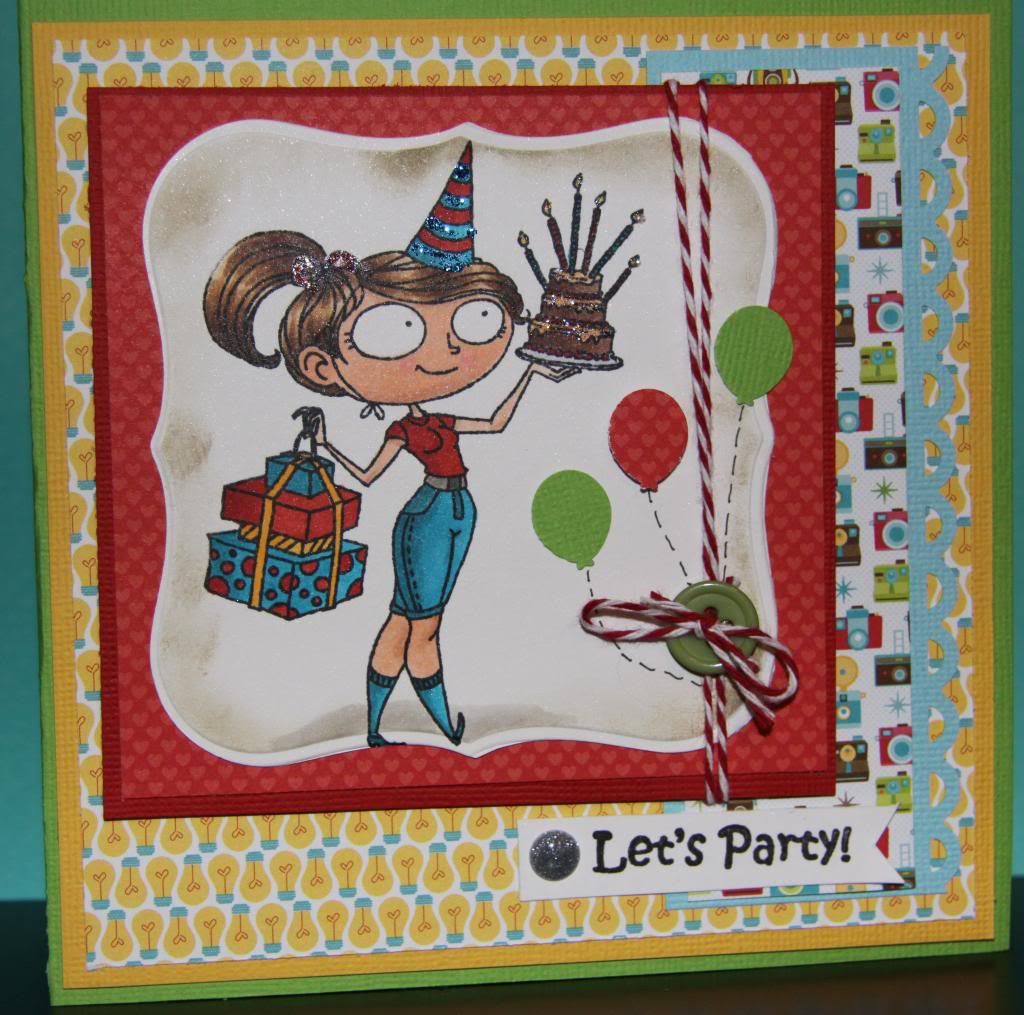 Challenge #1 - Was a Birthday Card, as it is Kimmie's B.D. Today!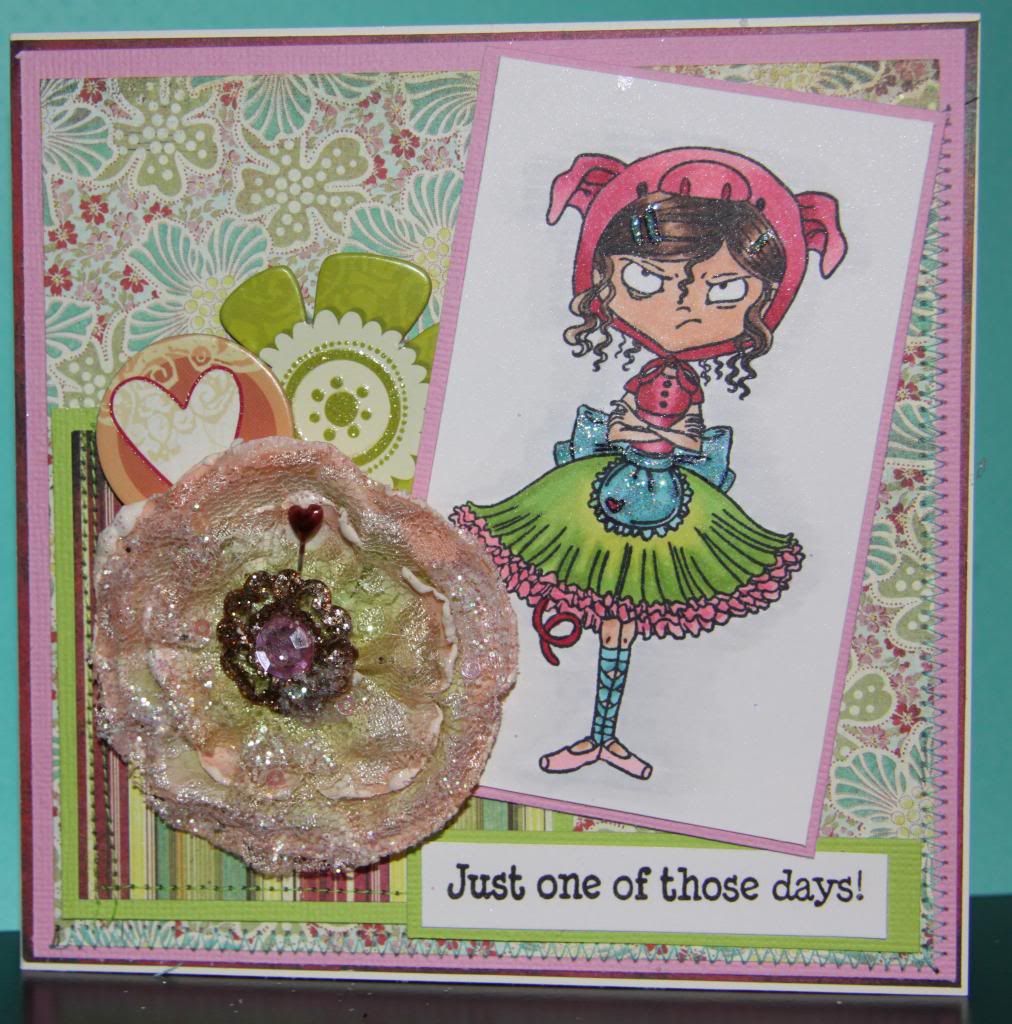 This card is for Challenge # 3 - Something Old, I used a Kraftin Kimmie stamp for one of the first stamps I purchased, some Old Basic Grey Paper and some old embellishments I had lying around!
This was from Challenge #2 - Six more weeks of Winter! well at least I got another Christmas Card done for next season!