Today's Images were coloured for many reasons!
1) I'm home sick!
2) I'm bored
3) I love to colour!
So I coloured this image for a
kraftin kimmie
challenge, for the Reduce, Reuse and Recycle...the item I used was the cream coloured cardstock to the left hand side of the card, this was some packaging on a stamp set I bought, It works perfectly! don't ya think! The first image is
SnowWhite
, What do you think of her dress? I kinda did my own thing, I gave her a sexy back look....if you look at the orginal image, the dress is colouring up the back! I kinda like this look!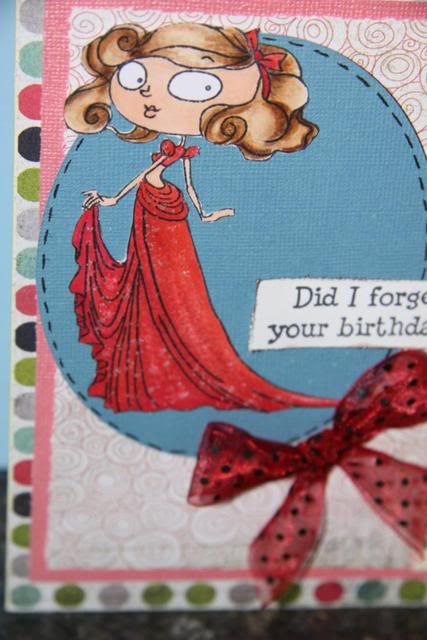 This is can you guess? o.k. It's little
Red Riding Hood
! Again another fun Kraftin Kimmie Stamp!