Challenge #4 at
Kraftin Kimmie
is a goodie!!! It is a chance at joining the Krafty Girls Team! So excited about this one! Here is my entry for the Birthday Celebration Card!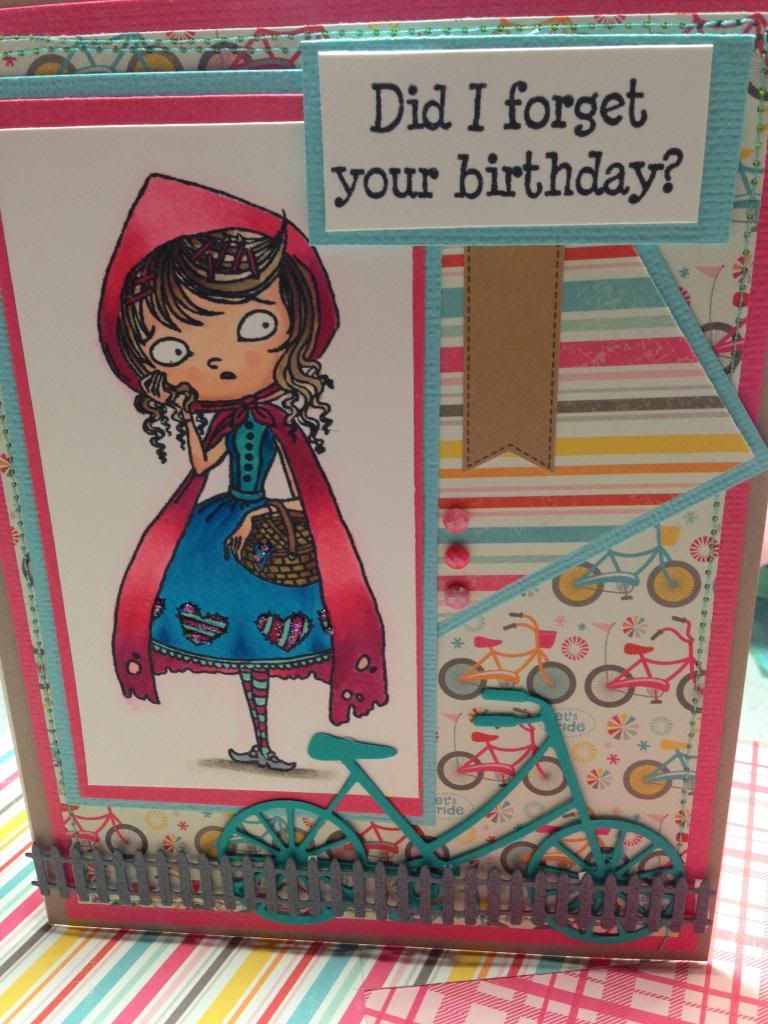 Tell me this isn't the cutest little bicycle and awesome fence, I love how it goes so well with my paperline!
Good Luck to all the entries!