Kraftin' Kimmie's Challenge #204
- Warm and Cozy, I kept myself warm by the fireplace yesterday while I coloured a couple of cute Kraftin' Kimmie images with my copic markers, and this afternoon in my scraproom I made a couple cards!
I really like how this turned out, Except for the glue residue behind the metal numbers...I just hope the person getting this card doesn't care!
I also decorated the inside of the card!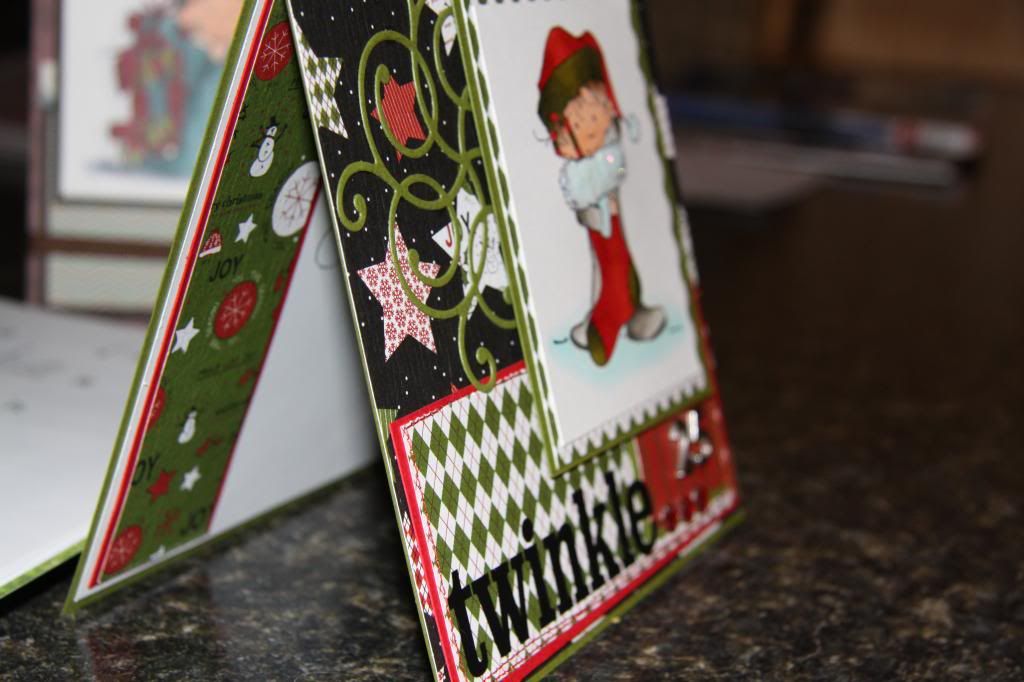 And then this cutie, with his snuggley warm PJ's....he's so cute, I tried black hair and I don't think I did too bad with this one! These stamps are from the awesome
Christmas Cheer Collection
at Kraftin' Kimmie